Welcome to The Source, ESC Spectrum's air emissions compliance blog.
After 50 years in the air emissions compliance industry, we've seen it all. We are passionate about helping people comply with clean air regulations and believe in sharing what we've learned with others.  The Source blog provides explanations and advice regarding federal, state, and local regulations, Continuous Emissions Monitoring Systems (CEMS) best practices, audit checklists, case studies, news, and more. Want to suggest a blog topic or participate in a case study? We would love to hear from you.
The ECMPS Re-Engineering Update includes an extension to the current beta testing period through the end of December 2023. Chris Worley, team leader for the ECMPS Re-Engineering project shares the upcoming changes. Read more below about the update and see how ESC Spectrum Reporting Services can help.
Read More
Learn how the New Orleans Power Station used StackVision for Reciprocal Internal Combustion Engine (RICE)-specific monitoring and reporting.
Read More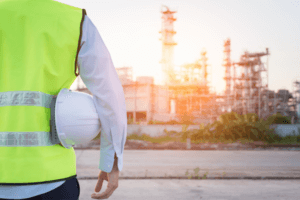 Learn how a Petrochemical plant used the StackVision Data Acquisition System for a +200K ROI by reducing Emergency Work Orders by 50%.
Read More
Learn how the Owens-Illinois (O-I) glass manufacturer used ESC Spectrum's full suite of CEMS solutions to meet air compliance challenges.
Read More
Learn how Calumet refinery used the StackVision DAS for flare monitoring and compliance with the Refinery Sector Rule (RSR).
Read More
Industry-leading DAS StackVision Version 6.18 provides enhancements and updates to existing features that will improve user efficiency.
Read More
The 8864 Data Controller Firmware v6.02.r60 includes a number of new features that enhance its usability and reliability.
Read More
ESC Spectrum, industry leader in air emissions monitoring and compliance, has acquired Control Analytics, Inc. Control Analytics provides continuous emissions and process monitoring systems and services to a variety of industries. The acquired company is located near Pittsburgh, PA., and will operate as Control Analytics, an ESC Spectrum company.
Read More
RATAView Version 1.1 release offers new features and enhancements to help stack testers' perform RATA tests accurately and efficiently.
Read More
Join us virtually on May 17-19 for three days of informative sessions on air emissions compliance and regulatory topics.
ESC Spectrum
10801 N MOPAC EXPY, AUSTIN
In honor of Memorial Day, our ESC Spectrum offices will be closed on Monday, May 30. As always, our Customer Support team is on call to assist you in an […]
Minneapolis Event Center
212 2nd St. SE, Minneapolis, MN
Come see ESC Spectrum at Booth 308 during the 2022 International Fuel Ethanol Workshop & Expo (June 13 - 15). The 38th Annual FEW features opportunities to meet with producers, […]