Welcome to The Source, ESC Spectrum's air emissions compliance blog.
After 50 years in the air emissions compliance industry, we've seen it all. We are passionate about helping people comply with clean air regulations and believe in sharing what we've learned with others.  The Source blog provides explanations and advice regarding federal, state, and local regulations, Continuous Emissions Monitoring Systems (CEMS) best practices, audit checklists, case studies, news, and more. Want to suggest a blog topic or participate in a case study? We would love to hear from you.
Read this article for a review of these new reporting instructions to ensure you understand any changes that may need to be made in Monitoring Plan records, QA files, or emission files.
Read More
Learn how the New Orleans Power Station used StackVision for Reciprocal Internal Combustion Engine (RICE)-specific monitoring and reporting.
Read More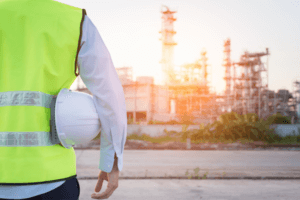 Learn how a Petrochemical plant used the StackVision Data Acquisition System for a +200K ROI by reducing Emergency Work Orders by 50%.
Read More
Learn how the Owens-Illinois (O-I) glass manufacturer used ESC Spectrum's full suite of CEMS solutions to meet air compliance challenges.
Read More
Learn how Calumet refinery used the StackVision DAS for flare monitoring and compliance with the Refinery Sector Rule (RSR).
Read More
Industry-leading DAS StackVision Version 7.2 presents new features and provides enhancements and updates to existing features that will improve user efficiency.
Read More
RATAView Version 1.3 release offers new features and enhancements to help stack testers' perform RATA tests accurately and efficiently.
Read More
We're excited to announce the release of Prism Version 1.7! This release provides new features designed to make CEMS compliance and monitoring easier and more productive than ever.
Read More
ESC Spectrum, an industry leader in air emissions monitoring and compliance, acquired Monitoring Solutions in December 2021 and Control Analytics, Inc. in February 2022 to grow the company's footprint in the Continuous Emissions Monitoring (CEM) market. On January 1, 2023 Monitoring Solutions and Control Analytics will be merged into ESC Spectrum Corporation to build on this successful alliance.
Read More
Hilton Austin
Hilton Austin 500 East 4th Street, Austin, TX
Come to 4C HSE to learn from the foremost experts in the field, and increase your skillset and marketability to future clients. Walk away with knowledge on regulatory changes, compliance strategies, and technological advancements. With over 100 presentations and 20-plus trainings, you won't want to miss out on this great learning experience. 
Join CEMS Proposal Engineer III Bobbi Greenwalt as she dives into how to evaluate your CEMS for ongoing reliable operation. She'll discuss the life expectancy of equipment and equipment obsolescence, […]
Galveston Island Convention Center
5600 Seawall Blvd., Galveston, TX
The Houston Analysis Committee is holding a conference and exposition focusing on analysis and measurement in the chemical processing industries.  In the tradition of similar technical conferences, this event will […]