Welcome to The Source, ESC Spectrum's air emissions compliance blog.
After 50 years in the air emissions compliance industry, we've seen it all. We are passionate about helping people comply with clean air regulations and believe in sharing what we've learned with others.  The Source blog provides explanations and advice regarding federal, state, and local regulations, Continuous Emissions Monitoring Systems (CEMS) best practices, audit checklists, case studies, news, and more. Want to suggest a blog topic or participate in a case study? We would love to hear from you.
Are you upgrading or replacing a Continuous Emission Monitoring System? Read more to learn which one is right for your facility so your CEM System is up to date with the latest technology.
Read More
Learn how the New Orleans Power Station used StackVision for Reciprocal Internal Combustion Engine (RICE)-specific monitoring and reporting.
Read More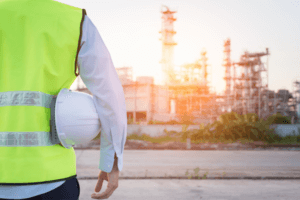 Learn how a Petrochemical plant used the StackVision Data Acquisition System for a +200K ROI by reducing Emergency Work Orders by 50%.
Read More
Learn how the Owens-Illinois (O-I) glass manufacturer used ESC Spectrum's full suite of CEMS solutions to meet air compliance challenges.
Read More
Learn how Calumet refinery used the StackVision DAS for flare monitoring and compliance with the Refinery Sector Rule (RSR).
Read More
FleXReports gives StackVision Data Acquisition System (DAS) users the power to develop fleetwide reports that aggregate data, then customize the format with Excel. Enhancements in Version 1.3 make it easier for users to configure, filter, and view data that FleXReports has retrieved from StackVision.
Read More
Industry-leading DAS StackVision Version 7.1 presents new features and provides enhancements and updates to existing features that will improve user efficiency.
Read More
RATAView Version 1.2 release offers new features and enhancements to help stack testers' perform RATA tests accurately and efficiently.
Read More
The Prism data acquisition system (DAS) Version 1.6 release provides new features designed to make CEMS compliance and monitoring easier and more productive than ever.
Read More
ESC Spectrum
10801 N MOPAC EXPY, AUSTIN
In honor of Thanksgiving, our ESC Spectrum offices will be closed Thursday, November 24 - Friday, November 25. As always, our Customer Support team is on call to assist you […]
In this webinar, our regulatory experts Susan Kennedy and Jon Konings will update you on the latest information on the EPA's ECMPS re-engineering project. Register Now!
ESC Spectrum
10801 N MOPAC EXPY, AUSTIN
In honor of the holiday season, our ESC Spectrum offices will be closed from Friday, December 23 through Monday, December 26, 2022 (returning on Tuesday, December 27). As always, our […]