Ethanol facilities must comply with evolving air emissions monitoring regulations, including the Environmental Protection Agency's 40 CFR Part 60 requirements. ESC Spectrum's Continuous Emissions Monitoring System (CEMS) solutions, including industry-leading Data Acquisition Systems (DAS) plus a wide variety of DAS and CEM systems, hardware, and services, are tailor-made to help ethanol plants meet their challenges. 
DAS Solutions for Ethanol
We offer Data Acquisition Systems for Part 60 applications for EPA reporting compliance. StackVision and Prism are user-friendly systems that are ideal for Ethanol facilities to monitor and report air emissions data.
Both work seamlessly with the 8864 Data Controller to collect, monitor, QA, and report on emissions data from continuous monitoring systems accurately and reliably.
Our data acquisition systems are backed by 24/7/365 best-in-class customer support from a dedicated team of experts, online and in-person training, and are in continuous development to keep pace with the ethanol industry changes.
An Inside Look at Ethanol
Regulations in the CEMS World
Read our blog post to learn why many ethanol plants are replacing and repairing their CEM Systems to meet regulatory requirements.
Reporting Tools for Ethanol
CEMDAS Evolution comes with pre‐configured reports guaranteed to meet the EPA's Part 60, Part 75, Part 266, and Part 503 requirements. COMDAS Evolution comes with pre‐configured reports guaranteed to meet EPA's Part 60 requirements, and all special state requirements.
Reports can be generated automatically or manually and saved to a wide variety of formats including .pdf, .mht, .rtf, .xls, .xlsx, .csv, .text, and image files (.bmp, .gif, .jpeg, .png, .tiff, .emf, and .wmf).

CEMDAS  and COMDAS Evolution provide the flexibility to report with customizable parameters, timeframes, and output formats. 
The DASProtect support and maintenance services program ensures round-the-clock support, access to knowledge base articles, discounted services, training, software upgrades, and more. 
Our DAS services teams are standing by to support the needs of power generation facilities, including:
CEMS Systems & Services for Ethanol
We offer everything you need to keep your CEMS system healthy and in compliance.

With over five decades of experience building, testing, maintaining and repairing extractive, dilution, and in-situ CEMS systems to unique specifications, you can rely on us to meet the toughest CEMS challenges. 
Our CEMS services support ethanol facilities with professional expertise.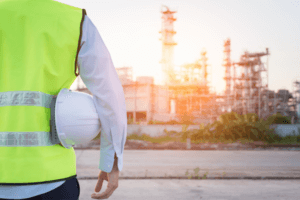 Learn how a Petrochemical plant used the StackVision Data Acquisition System for a +200K ROI by reducing Emergency Work Orders by 50%.
Read More »
Learn how Calumet refinery used the StackVision DAS for flare monitoring and compliance with the Refinery Sector Rule (RSR).
Read More »
Learn how the Delek-Tyler, TX refinery employed the StackVision Data Acquisition System to solve their complex needs and comply with RSR regulations.
Read More »