ESC Spectrum's Continuous Emissions Monitoring System (CEMS) solutions, including industry-leading Data Acquisition Systems (DAS) plus a wide variety of DAS and CEM systems, hardware, and services, are tailor-made to help industrial plants meet their challenges. 
Learn how the New Orleans Power Station used StackVision for Reciprocal Internal Combustion Engine (RICE)-specific monitoring and reporting.
Read More »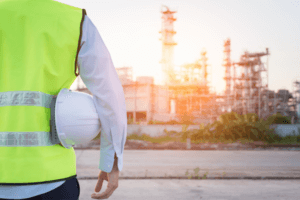 Learn how a Petrochemical plant used the StackVision Data Acquisition System for a +200K ROI by reducing Emergency Work Orders by 50%.
Read More »
Learn how the Owens-Illinois (O-I) glass manufacturer used ESC Spectrum's full suite of CEMS solutions to meet air compliance challenges.
Read More »