StackVision Success Program
We provide robust support and services to ensure the protection of your CEM system. Customers have 24/7 access to our Customer Support team as well as a Knowledge Base with over 1,000 articles, a library of resources including videos, webinars, and presentations, and focused training classes on regulations and other relevant industry topics.
Get ready for your Part 75 audits with ESC Spectrum's useful guide and checklists for each part of the air emissions compliance process. This 40-page guide covers every part of the air emissions monitoring process, from QA/QC plans to DAS software to ECMPS and much more.
Read More »
FleXReports gives StackVision Data Acquisition System (DAS) users the power to develop fleetwide reports that aggregate data, then customize the format with Excel. Enhancements in Version 1.2 make it easier for users to configure, filter, and view data that FleXReports has retrieved from StackVision.
Read More »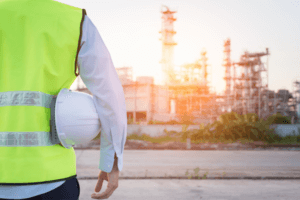 Learn how a Petrochemical plant used the StackVision Data Acquisition System for a +200K ROI by reducing Emergency Work Orders by 50%.
Read More »