As a market leader, ESC Spectrum provides:


Industry-expertise rooted in decades in air emissions compliance
Products in constant development and updated to meet evolving needs and regulations
Customized software implementations
Products supported by an in-house staff of developers, engineers, reporting professionals, field technicians, and customer service experts.
Michael is always very professional and knowledgeable.
I am always confident things will be resolved quickly with him.
Dave Patterson
Consulting Engineer (Air Quality Group), Ameren
ESC Spectrum has provided excellent engineering and procurement support.
Juan Cantu
Analyzer Specialist, ENglobal
Alex was very helpful in resolving the issues that I brought to him.
Kevin Bugay
Process Engineer, Cardinal Corporation
Even though we are only data logger users, the support staff has always been extremely nice,
very timely and completely knowledgeable on the topic at hand.
John Markely
Sr. Environmental Engineer, Kyger Creek
Very helpful, understood my issue and found the fix I needed.
Dane Ruberg
Instrument Technician, Xcel Energy
Scott is fantastic, very knowledgeable and very helpful!
Always know I am going to get the help I need when he answers the phone.
Celena Arreola
Environmental Engineer, El Paso Electric
Outstanding customer service!!!
Rick Gregory
IT Specialist/Network Admin, Calumet Specialty Partners
The customer service provided was quick and the agent sent additional information.
Ann Woods
Environmental Scientist, Agua Fria Generating Station
Daniel Fefer
Contractor, Exelon
Get ready for your Part 75 audits with ESC Spectrum's useful guide and checklists for each part of the air emissions compliance process. This 40-page guide covers every part of the air emissions monitoring process, from QA/QC plans to DAS software to ECMPS and much more.
Read More »
FleXReports gives StackVision Data Acquisition System (DAS) users the power to develop fleetwide reports that aggregate data, then customize the format with Excel. Enhancements in Version 1.2 make it easier for users to configure, filter, and view data that FleXReports has retrieved from StackVision.
Read More »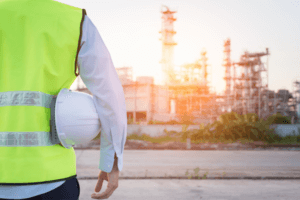 Learn how a Petrochemical plant used the StackVision Data Acquisition System for a +200K ROI by reducing Emergency Work Orders by 50%.
Read More »